Solutions To Keep Industry In Motion
At Laron we understand the complexities of Industry and the pain of down-time. Our Team has the tools, solutions, experience and innovation to keep your Industry in Motion.
Welcome To Our Website!
Laron has been an industry leader as the Preferred Solution Provider for over 30 years. Safety is a core value of our company. As an employee owned company our employees are invested in the success of our customers.
No job is too big or small. We bring the tools, experience and innovation to every solution we provide. Laron provides Solutions to Keep Industry in Motion.
Glenn Thoroughman
Founder & Chief Executive Officer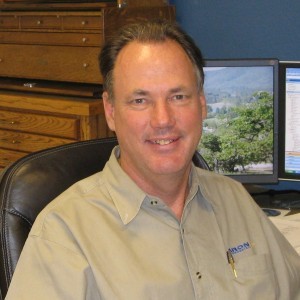 Services
Globally known for our ability to handle the big and the small, LARON has The Preferred Solution™ to keep your Industry in Motion.
Latest News on Laron Solutions
Laron participated in National Manufacturing Day to help students become aware of the manufacturing industry in our country and its many opportunities.

learn more

→

On September 26th at the MinExpo in Las Vegas, a group of upper management from Freeport McMoRan awarded Laron with the "Proud Partner" flag.

learn more

→

Laron is considered the "go-to shop" for repairs to systems which must use Nine-Chrome piping and/or exotics such as Hastelloy, Inconel or titanium.

learn more

→
We were previously using an unreliable company with a very complicated registration and transfer process. Then we found TransCargo and the control came back to us.
Steve McDonald
Manager, Tesla Motors Ltd.
I've been happy with the services provided by TransCargo LLC. Samantha Culligan has been wonderful! She has returned my calls quickly, and she answered all my questions!
Anna Briggs
CEO, Smart Move Ltd.
This is due to their excellent service, competitive pricing and customer support. That's becoming so distant and digital, it's throughly refreshing to get such a personal touch.
Jonathan Adams
Founder, Great Wall Ltd.
Why Laron?
We have built our services around providing the Preferred Total Solution. This means, no matter the problem we have the tools and innovation to provide a solution. We provide superior quality services and products to reduce your down time. We keep Industry in Motion.
Headquarters
4255 Santa Fe Drive, Kingman AZ 86401
Salt Lake City
3763 W 700 S, Salt Lake City, UT 84104
Tucson
2025 W Hwy Dr, Tucson, AZ 85705
Phoenix
3550 S 16th St, Phoenix, AZ 85040